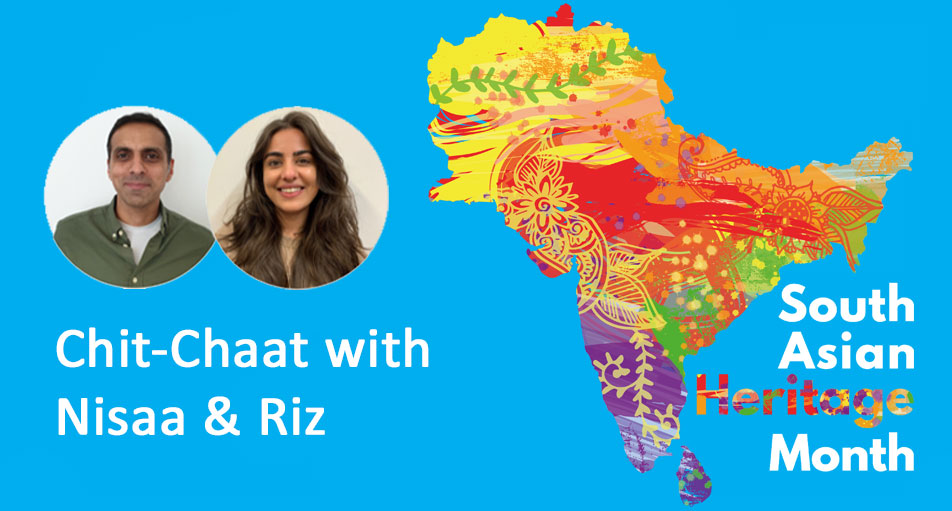 Nisaa and Riz Chit Chaat
From 18th July to 17th August, South Asian Heritage Month aims to celebrate, commemorate and educate and last night two of our therapy team certainly did that!
Senior Trauma Therapist. Nisaa, and Trauma Therapist, Riz, welcomed colleagues to our group space to eat, learn and dance. The whole team were so grateful to Nis and Riz for making such an effort to share their heritage and culture with us, it felt incredibly personal and special.
The room was decorated with garland, pictures of family members from the past and present; the air was filled with traditional musical and the incredible smell of aromatic spices and love.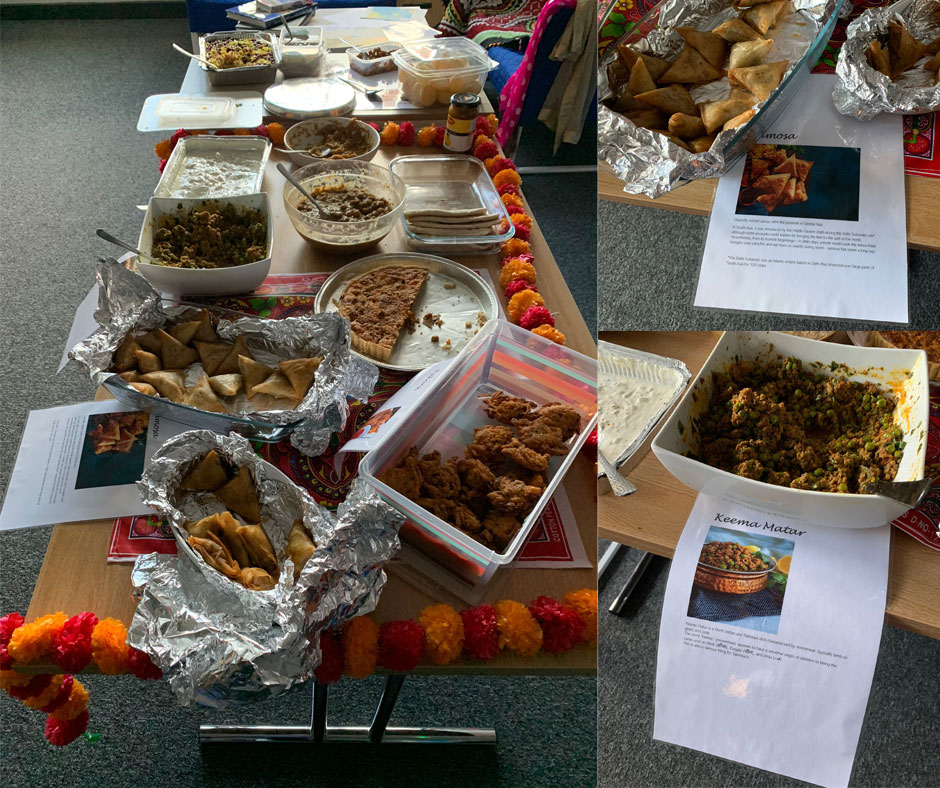 We Are Survivors has always tried to embrace diversity in both the communities we work in but in the staff team we work with. The organisation is nothing without it's people and every single individual is encouraged to bring their authentic selves to work and just be! Last night was a demonstration is how to do that, with so much love and attention paid to the opportunity for the team to learn. Our CEO, Duncan, said
"I was completely blown away by how much effort both Nis and Riz put into this get together. They both invited us to ask questions, to engage in discussion and learn about where they're roots are from. One of the things that came up in our discussion over food, was Partition with everyone talking about how no one had really learned about this at school and how that felt like something important missing in history lessons. Personally, I only discovered what Partition was when one night I was flicking through  the TV channels and came across a program on BBC2 with Anita Rani talking about it and the impact on her family (see www.bbc.co.uk/programmes/p05b5fdg). I watched the program with such shock that something so important I'd never heard of. I watched so much of the 70th anniversary programs and its a part of history now that I am not only aware of but talk about so often and am continually surprised at how few of us know about it. Listening to Riz and Nis talk about this added that extra personal dimension and brought a TV program to life for me. With the discussion, food, music and dancing, I got such a greater sense of their own cultures and it felt a real honour to share in that. I hope we can do more of this".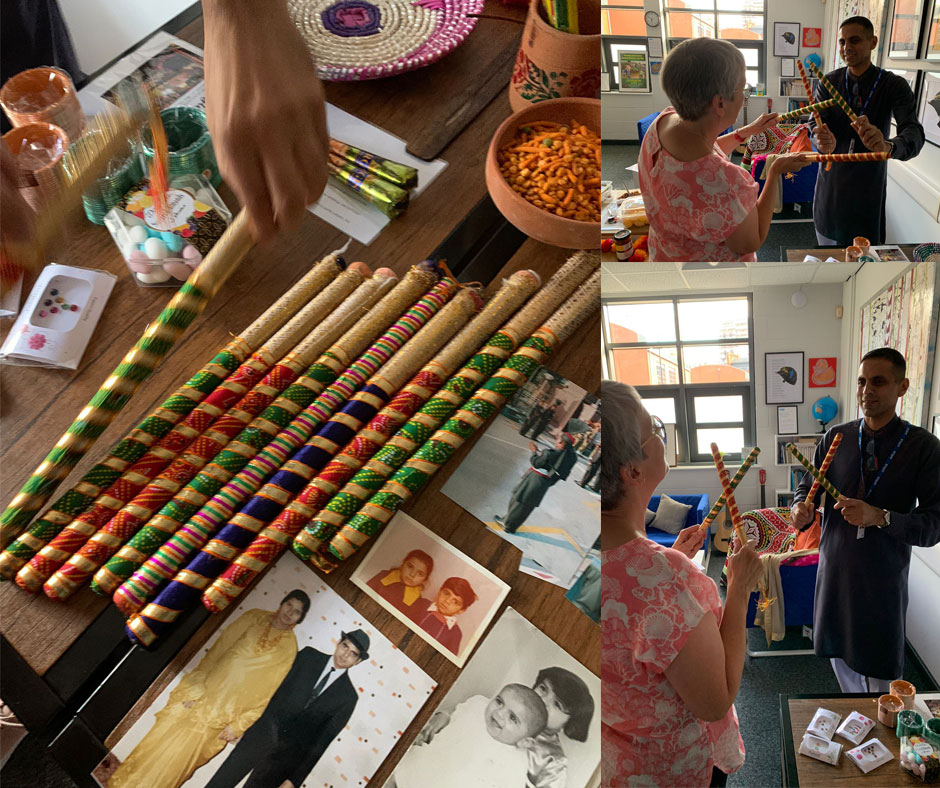 Nisaa told us
"I loved showing you our culture, I felt so honoured to do this for you all. I'm so glad I am part of a team that embrace all walks of life and I had a blast and the We Are Survivors dance crew will be coming soon"
Thank you to Nisaa and Riz, you're two incredible individuals and we're proud to call you our colleagues and our friends.