A very warm & safe welcome
to We Are Survivors
Whatever you may be thinking and although you may feel it, we can guarantee 100% that you are not alone… just being here proves that. We also understand how much courage it may take to access our website, whether that's for the first time or as a return visitor. With this in mind, we want to try and make this space as safe, useful and supportive as possible. We hope you realise this, we want to acknowledge it anyway, but you've made a big step towards healing and breaking free from the legacy of abuse.
You really are an inspiration and if you're sat there reading this then that is evidence enough… it says a lot about how you're thinking about, and are, breaking the silence.
The site has been designed to provide you with various kinds of information, help and support, from downloadable self-help guides to ways of contacting us and connecting with other men.
So take your time to have a look around. Read what you can but do it in your own time, remember you're in control now – there's no rush.
Think of our website as the front door. Some people just hang outside first and then when ready will come in. Other's 'knock on the door' and come in straight away.
There is no right or wrong way to get support from us but if you do feel its time to 'come in' see how you can get in touch.
To help you be more familiar with our set up, we've listed our opening times, contact details and provided a downloadable map, all with the intention of assisting you to feel in control of your engagement with us. Click here to get all the contact information you need.
shshshshhso9ohohs
Mon, Wed, Fri
9.00am – 6.00pm
(Last appointment at 5.00pm)
Tuesday
9.00am – 8.00pm
(Last appointment at 7.00pm)
Thursday
9.00am – 8.30pm
(Last appointment 7.30pm)
Looking to make a Referral?
If you want to speak to someone outside of these times, the Samaritans are their for you on 116 123. If you don't feel able to keep yourself safe, please call 999 for free or go to your local A&E.
Please know that we want you to be safe.
Are you a female survivor?
Visit our dedicated page, created by our sisters at Greater Manchester Rape Crisis.
Find it here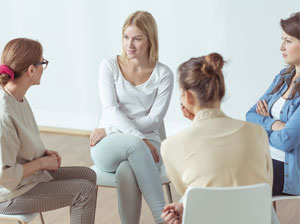 Are you aged 13 – 18?
The most important thing to us is you're okay and can get the right support. Find it here