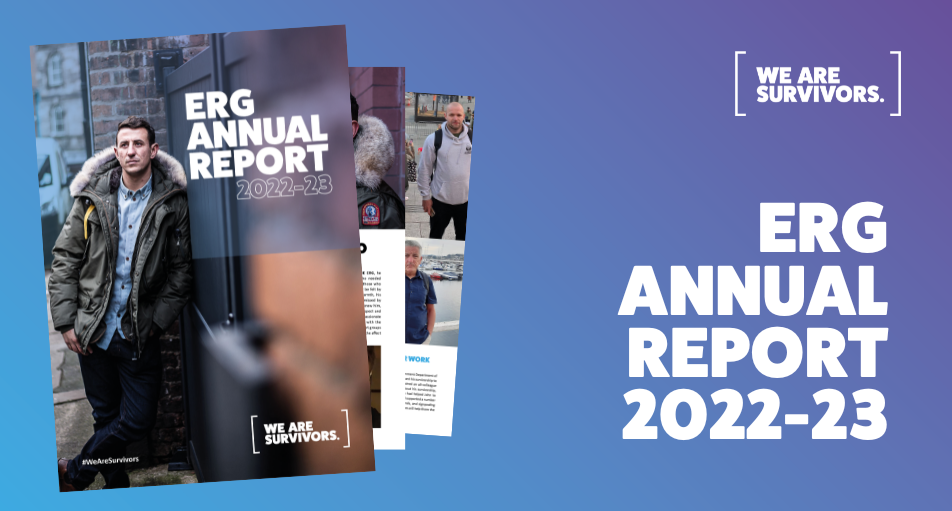 ERG Annual Report 2022-23
The Expert Reference Group (ERG) here at We Are Survivors are integral to our forward direction.
They are a group survivors that exercise their voices as 'experts in survivorship'. No matter whether it be critiquing policymaking, to publishing statements, attending public events, or helping to steer We Are Survivors as a charitable organisation, they speak as survivors and with survivors in mind.
Aside from seven general meetings held at WAS's office, the ERG have been busy over the course of the last financial year. As experts, they have been consulted by many client-facing staff, and they have worked to provide valuable insight and criticism for executive staff. They have also worked tirelessly to have their voices heard beyond WAS' office walls, whether it be at places of work, conferences, or over social media.
It's been a landmark year for the ERG, and we're proud to present the ERG Annual Report for 2022-23.
You can read and download the report below.