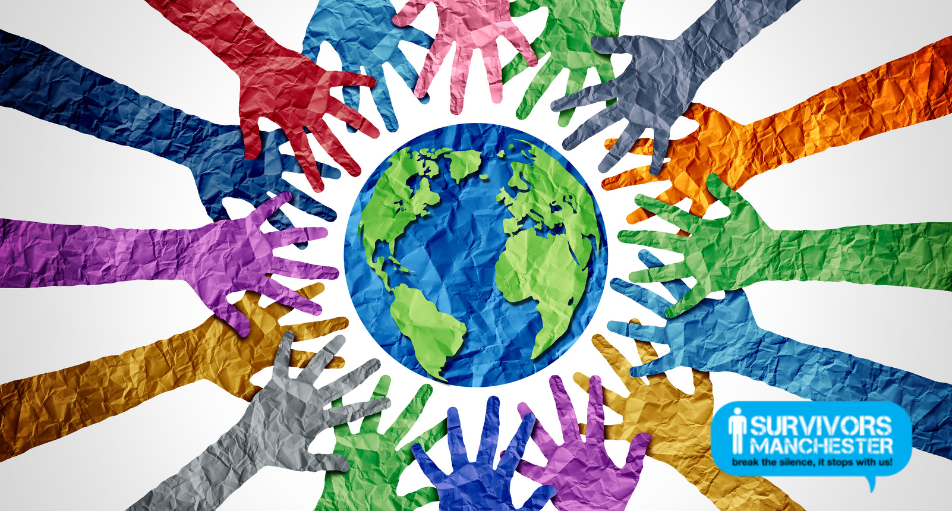 Equality, Diversity and Inclusion Statement
EDI Statement – No male survivor left behind
Our commitment to equality, diversity and inclusion is emphasised by our behaviours and actions which support our work with survivors and staff. We believe in going beyond the Equality act 2010 and support qualities which may not be recognised under the law.
Embrace diversity
Listening to what our services users need
Getting the fundamentals right
Ensuring no male survivor is left behind
We are focusing on ensuring no male survivor is left behind, no matter where they are from or how they identify.
We work towards a space where every male survivor is welcomed with respect and understanding. This has been guided due to the lack of mental health support for men from different ethnic backgrounds.
Due to the nature of our work, we understand the distinct roles men may have within diverse cultures and religions and we aim to work with understanding the different challenges they may face. Our work embodies this to achieve an environment, which promotes equality of respect and opportunity for all staff members and service users.
Everyone has the right to receive support without fear or prejudice regardless of their race, religious beliefs, age, gender, disability, sexual orientation, and social class.
We Are Survivors is committed to supporting Equality, diversity, and inclusion where we hope to help end the stigma for men against sexual violence, sexual exploitation and rape.
We hope to promote and advance diversity of staff recruitment, reaching different communities to adopt an inclusive community within the workplace for staff and clients.
We hope to promote inclusive engagement for both staff and clients accessing our services.