Celebrating Diversity
On Friday 16th September, representative members of the We Are Survivors team joined our CEO and Chair in Liverpool for the National Diversity Awards 2022 #NDA22.
These annual awards, that run in association with ITV News, are the UK's largest diversity awards and were held in the breathtaking Liverpool Anglican Cathedral. A number of special guests stepped out in support of the incredible role models and community organisations who have changed the lives of so many to present an array of awards.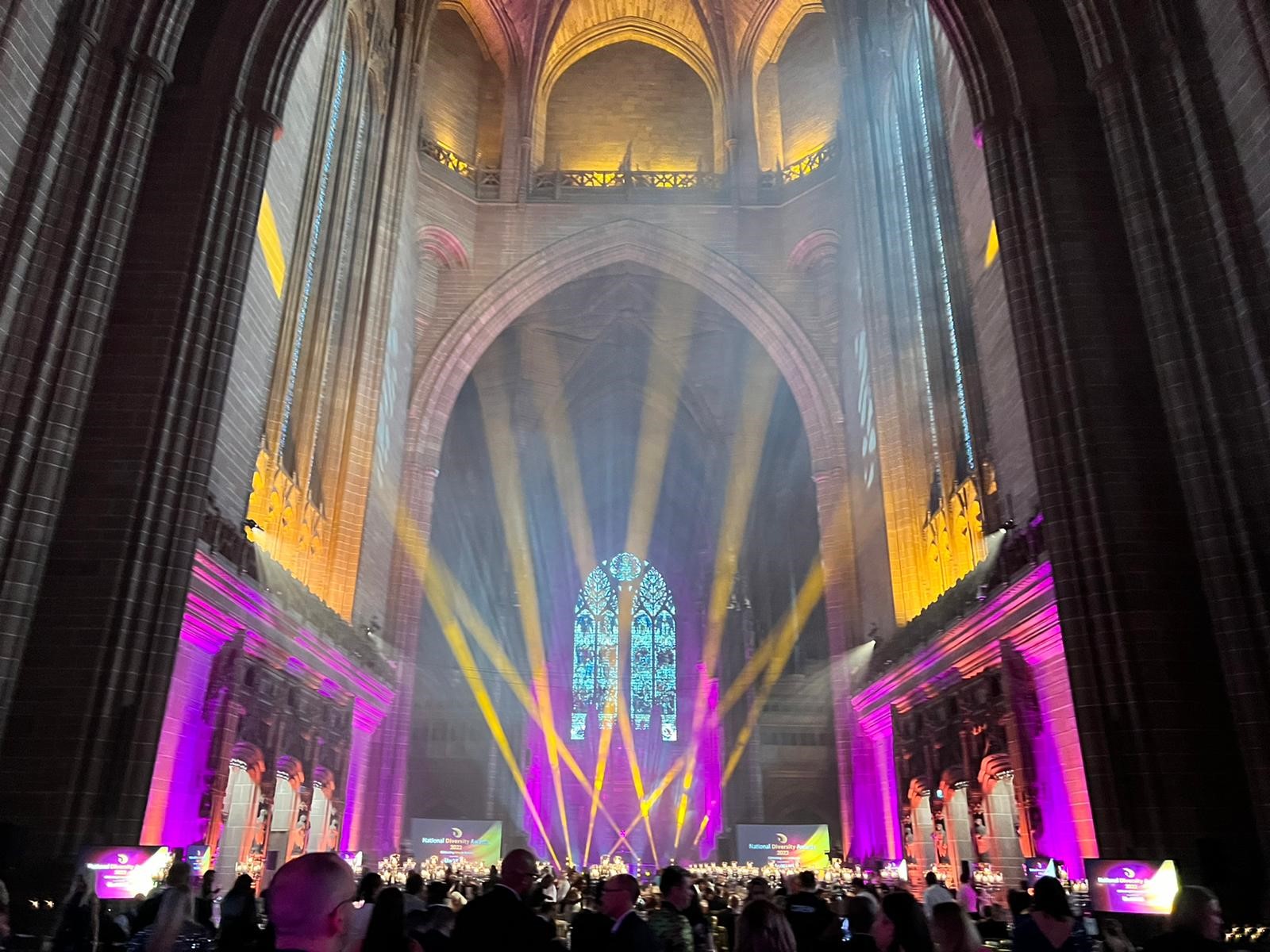 In opening proceedings, founder of the Awards, Paul Sessay announced that over 75,000 nominations had been made this year and the people in the room represented the handful of individuals and organisations that had then been shortlisted and were in the running for a trophy.
We Are Survivors was incredibly proud to have been shortlisted in the category of Community Organisation in the category of Gender, and joined seven other organisations in this category, from those working to tackle endometriosis, elevating women in Engineering, encouraging more women to join politics, and supporting women and children impacted by domestic abuse.
The winner in this category went to IDAS (Independent Domestic Abuse Service), a worthy winner in our view, and they joined other winners, many changing the lives of ordinary people and making the world a nicer place.
Being nominated for an award is always an incredible honor. It means someone took time out to actively think about us, to take an action that celebrates us, and gives us a chance to showcase what we do. But the real award is the impact it has on the team and the boost is often gives us.
So thank you National Diversity Awards, at a time that is difficult with more referrals coming in that ever, this is just the tonic we needed.