We Are Survivors was delighted to be able to enter a team in the Reach Out Charity Cup fundraiser yesterday, playing against a variety of companies and other charities, including our very own Community Partnership funders Zurich Community Trust and fellow partners Manchester Mencap.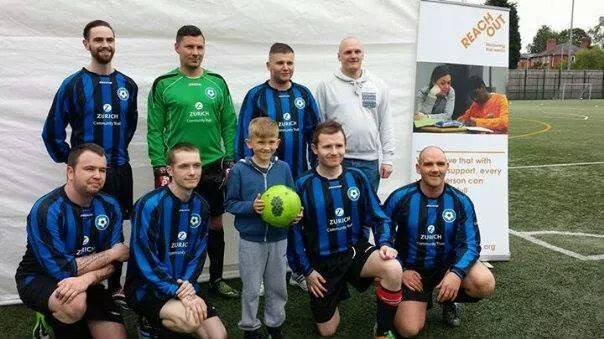 The annual event enables Reach Out to raise much needed funds for their fantastic mentoring programmes that support work with children and young people in disadvantaged communities to raise aspirations and help them grow in character and competence.
Here at We Are Survivors, we have been good friends with Reach Out for over 3 years now, thanks in part to our partnership's funder Zurich Community Trust, which has seen us deliver workshops to their Post-16 group on "Sex, Relationships and Consent" and "Drugs and Alcohol Awareness". This year, we are looking at what other ways we can support each other and after welcoming Manchester Mencap into the Zurich community partnership, its a really exciting time for the three charities and one that Zurich Community Trust are equally as excited about. Watch this space for further developments.
Back on the field and our fantastic team which made up of We Are Survivors volunteers, service users, and a couple of trustees, made the semi-finals but lost out on a couple of goals. The team had a fantastic day and it was certainly fun for all the family. We even ended up helping another team with a couple of our volunteers and family members making up the numbers for the Zurich/Better Things.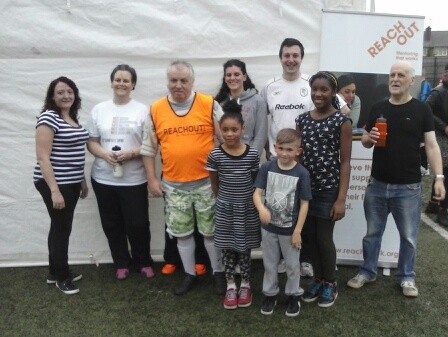 We couldn't be prouder of all the players and want to say a huge thank you to Beth (Zurich's Manchester Office), Reach Out, Better Things, and all our lovely supporters. It's so heart warming to see people living their lives and having fun. It makes us so incredibly proud.